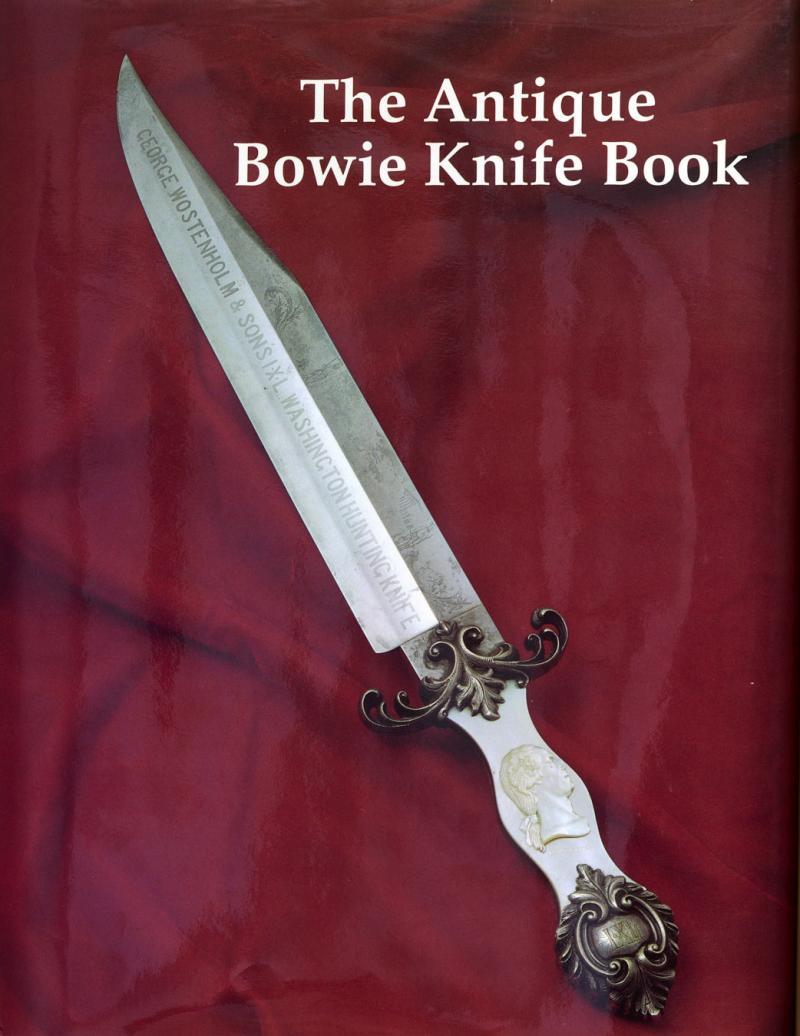 THE ANTIQUE BOWIE KNIFE BOOK
THE ANTIQUE BOWIE KNIFE BOOK (ISBN: 0962604402) Limited edition No. 77/1100
Adams, Bill, J. Bruce Voyles and Terry Moss.

Conyers, GA: Museum Publishing Company, Inc., 1990. Hardcover. Book Condition: As New. Dust Jacket Condition: V good. 1st Edition. SCARCE. Sold out on publication. Introduction by Norm Flayderman. Limited to 1100, First Edition, No. 77
Gilt stamped beige cloth. Quarto, 552 pp., profusely illustrated in full color throughout.

The story of the 19th Century Sheffield, England (and American) makers of the world's finest, most practical and efficient blade: the famed Bowie knife, and its many variations: California knives, I Dig Gold From Quartz knives, Arkansas Toothpicks; buffalo knives, and during the American Civil War, knives marked Death to Traitors, Death to Abolition, Liberty and many more, often having highly-decorated hilts, silver and jewelled decoration, and ivory, horn or mother-of-pearl grip scales. This book includes: American Bowies, Unmarked American Bowies, English & European Bowies, Showpieces, Confederate Bowies, California Knives and South of the Border Knives, plus an Index to Knife Makers and much more, including lavish and beautiful, full-page colour shots of some of the finest antique Bowie knives in the world. An invaluable reference, and long out-of-print. The book and matching pictorial dustjacket are new.

The Bowie knife 'bible' for investors and collectors.
Code: 50808